2015-2016 School Supplies

To help you get a back to school head start, below is the 2015‐2016 School Supply List for your convenience.
Are You Ready Yet?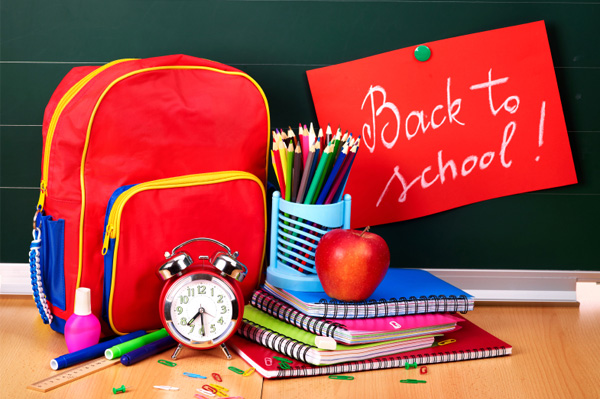 Parents and guardians we are looking forward to welcoming our students back for another exciting school year! Helpful information is listed below to assist you in getting the school year started. Updated information will be posted as it is available.
-Mark Your Calendars-School starts August 24! 2015-2016 School Calendar
New School Hours for Students
Kindergarten through Fifth Grade: 7:45 a.m. - 2:45 p.m.
Head Start and V.P.K.: Will remain 8:00 a.m. – 2:00 p.m.
* Breakfast time 7:10 - 7:40 a.m.
-We are a uniform school. Uniform tops are polo styled and should be in school colors: white, black, or orange. Uniform bottoms should be khaki or black.
-There will be a Community Meet and Greet on August 21st from 9-11 in the school's cafeteria.
Back to School Supply List for 2015-2016
We are now registering for our a VPK program. The Voluntary Pre-Kindergarten program provides preschool for children turning 4 years of age before September 1st. You may register your child in the front office on a first come first serve basis. You must bring a State of Florida Voluntary Prekindergarten (VPK) Education Program Child Eligibility and Enrollment Certificate with sections I and II completed by Family Central in order to finalize registration.
For Questions Regarding VPK, CONTACT:
840 S.W. 81st Avenue
North Lauderdale, Florida 33068
1-866-YOU-4VPK (1-866-968-4875)
The Food and Nutrition Services, Meal Benefits Mobile Unit will be on campus on August 5th, from 9:00 a.m. – 3:00 p.m., to provide assistance with completing the online meal application. Otherwise, you may visit www.applyforlunch.com to complete the application at your leisure.